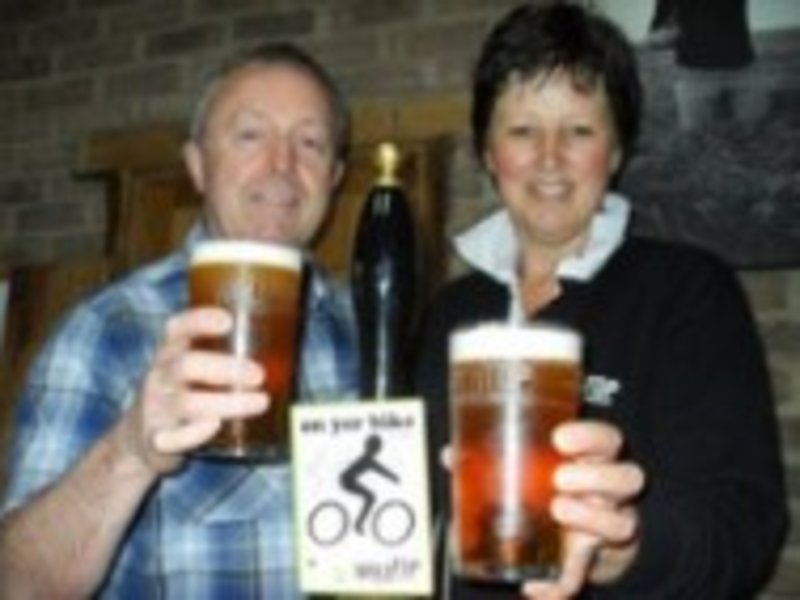 Yorkshire Wolds charity ride attracts over 100 entrants
Posted by Wold Top Brewery on
Organisers of a charity cycle challenge scheduled for this summer are celebrating after exceeding 100 entrants and getting ever closer to their 130 maximum target.
Co-ordinated by Malton charity Ryedale Special Families and Scoot Cycling Holidays, the two day Vion Yorkshire Wolds Cycle Challenge is a 146 mile ride that takes in the spectacular scenery of the Wolds, from the dramatic cliffs at Bempton to the rolling hills of Sledmere and the medieval town of Beverley.
Rob Davies, Funding Co-ordinator at Ryedale Special Families is delighted Rob-Davies-and-Gill-Mellor-w-240x180that the event has proved so popular; "Last year, the inaugural ride was completed by 65 cyclists who braved one of the wettest weekends of the year to complete the challenging route and raise almost £10,000 for our charity. This year we decided to increase the capacity to 130 and we're really pleased to have passed the 100 figure with still two months to go before the event on 14th/15th July."
Riders start the well signed Yorkshire Wolds route in Norton and head towards the coast before cycling back inland to Hutton Cranswick for the half way stopover campsite with a barbecue, a bar and live music. One of the sponsors is Wold Top brewery who have brewed a special charity challenge beer called 'On yer bike!'. Riders set off again after a hearty breakfast on the Sunday morning to return to Norton via Beverley and Pocklington.
The Challenge is suitable for experienced cyclists as well as adventurous families, couples, individuals, or groups who will find a suggested training schedule on the website. To reserve your place on the challenge, enter online at
http://www.yorkshirewoldscyclechallenge.org.uk/enter.html
or for more details call Ryedale Special Families on 01653 691900.
Founded in the early 1990's by a group of parents of disabled children, Ryedale Special Families is an independent charity based in Malton that currently provides care and support to over 400 families of children and young people with disabilities or special needs throughout the Ryedale district of North Yorkshire. Donations to the charity are always welcome and can be sent by cheque (made payable to Ryedale Special Families) to Rob Davies, Ryedale Special Families, 121 Town Street, Old Malton, North Yorkshire YO17 7HD.
Wold Top Brewery will also provide the prizes for the individual and the group that raise the most amount of money.
---
Share this post
---
---