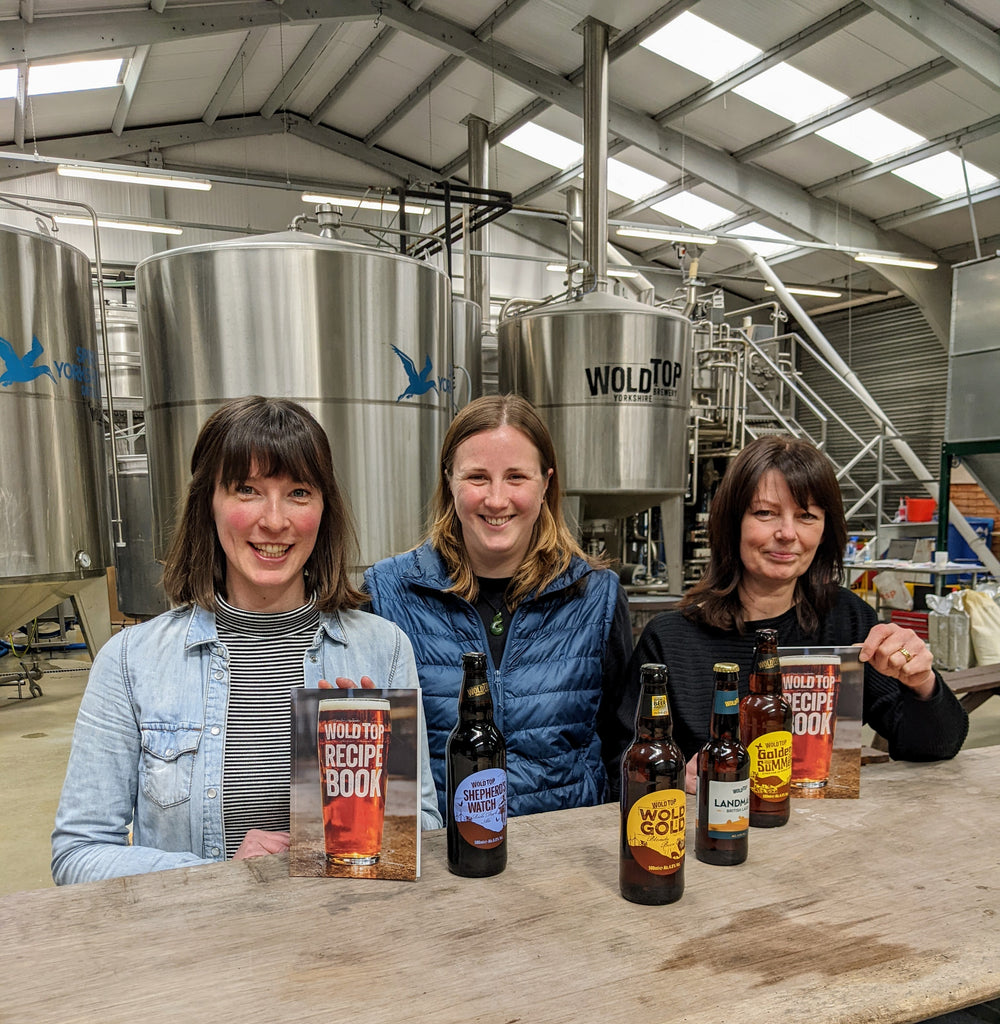 We're excited to launch the first Wold Top Recipe Book
Posted by Kate Balchin on
The team here at Hunmanby Grange have collaborated with local chefs, colleagues and friends to develop the first Wold Top Recipe Book.
The book features 16 beer-inspired recipes including Marmalade Porter and Black Onion Seed Bread, Scarborough Fair IPA Cured Mackerel and Hello Velo Beer and Malt Doughnuts to raise money for Westway Open Arms.
Of the launch, our director, Kate Balchin said: "We've been talking about printing a Wold Top Recipe Book to promote beer as an ingredient and highlight the amazing chefs we have in this area for years, but we had never got round to it. It took a global pandemic to galvanise us into action!
"Over the years, we have been fortunate to sample many plates of delicious food made with Wold Top beer and now, thanks to the generosity of local chefs and our fabulous team who made this book possible, you can recreate some of these dishes at home."
Contributors to the Wold Top Recipe Book include Michelin starred chef, James Mackenzie from the Pipe and Glass at South Dalton, Ben Cox from the Star at Sancton, Jamie Thickett from The Hide in Pocklington, Sarah Readman from Nabs Nosh and Wold Top team members Susie Freeman, Louize Jones and Kate Balchin.
The Wold Top Recipe Book costs £10 and is available online at woldtopbrewery.co.uk, from the Wold Top brewery shop and from Spirit of Yorkshire Distillery.
 We look forward to seeing your photos of your recipe creations!
---
Share this post
---
---