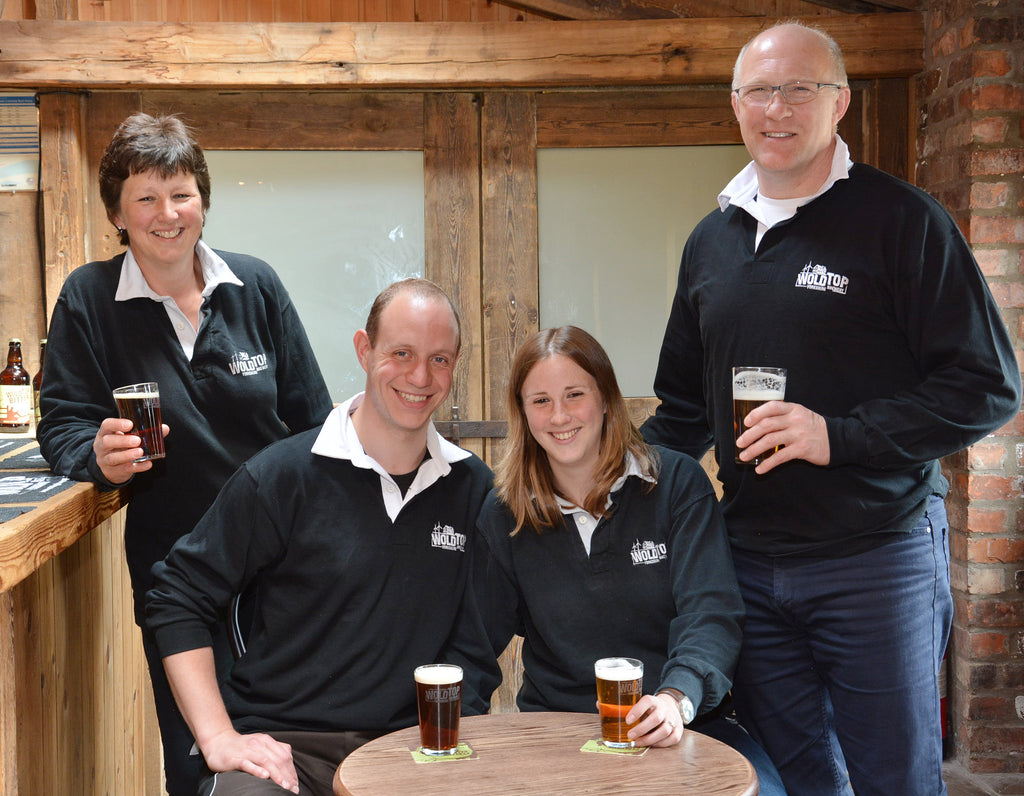 It's our 20 year anniversary next year!
Posted by Kate Balchin on
Next year will see us celebrate 20 years of Wold Top, which is a pretty big milestone!
Aside from the celebration planning, which is currently ongoing, we thought it might be nice for those who have only recently come on board to the Wold Top family to find out a bit more about us.
Wold Top was founded in 2003 as a farm diversification project. Tom and Gill Mellor had been farming at Hunmanby Grange (the farm where the brewery is based) since the early eighties (taking over from Tom's parents) but unfortunately, farming at that time was not a very profitable venture so they started looking into different ways to use the farm's output - high quality malting barley. Hence, the idea of starting a small independent microbrewery, Wold Top. 
Thanks to DEFRA grants available at the time for projects like that, and thanks to the availability of a brewery consultant in York, their dreams and ambitions were able to be realised and in May 2003 the brewery produced its first pints!
The aim was, and remains, to use the resources from the farm, specifically its pure, chalk-filtered, non mains water and its homegrown, malting barley to produce the beer.
Thus securing high quality and reliable ingredients for the brewery whilst also securing the future viability of the farm as well.
Now, 20 years later, we've not only installed two wind turbines to help power our equipment and homes, but also quadrupled in size from our original brewhouse. A great achievement and one of which we are immensely proud.  Alongside this we have continuously grown wheat and barley on the farm too and maintained the biodiversity of our land as much as we can through stewardship schemes and more.
In 2010, Tom and Gill were joined in the full time running of the brewery by daughter Kate, and her husband, Alex. They are now full-time directors of the brewery, which has allowed Tom time to develop new projects over the last 6 years - namely, the Spirit of Yorkshire Distillery.
Gill sadly passed away in 2020 after a long battle with cancer - and is sorely missed.
As for the next 20 years - well, we can only hope that it involves lots more beer, barley and brewing!
Cheers!
---
Share this post
---
---