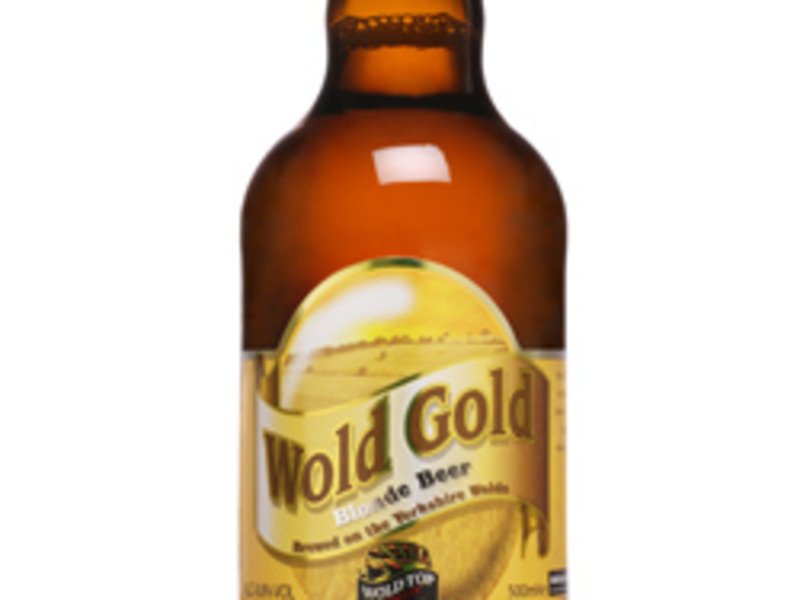 Silver for Gold at Northern Brewing Championships
Posted by Wold Top Brewery on
An East Yorkshire brewery is celebrating after winning a silver award at the biggest ever?Great Northern Beer Festival last weekend.
Wold Top Brewery Wolds Gold beerOrganised by?SIBA (Society of Independent Brewers) North Region in conjunction with?CAMRA (Campaign for Real Ale), the three day festival began on Thursday 28th October when 100 judges faced the daunting task of blind tasting 282 cask and 120 bottled beers between them.
After three rounds of judging, Wold Top Brewery?s blonde beer,?Wold Gold was awarded a silver in the Premium Beers (4.6 to 5% ABV) category. ?Wold Gold (4.8% ABV) is a summer beer with a soft, fruity flavour and a hint of spice that is popular with men and women alike.
Tom Mellor, who owns the Wold Newton brewery with wife Gill, was delighted with the award and commented; ?We think that Wold Gold is a great beer and it?s good to know that the judges of prestigious competition like this agree with us!?
The Great Northern Beer Festival is a celebration of the modern revolution? in British brewing? that has resulted in a substantial increase in the number of breweries over the last decade.? SIBA represents most British breweries big and small and SIBA North is the largest of all the society?s regions with over 100 breweries.
As it was a Northern beer festival , the draught beers were served ?in the Northern manner,? via hand pumps with sparklers, to produce a creamy head.
---
Share this post
---
---