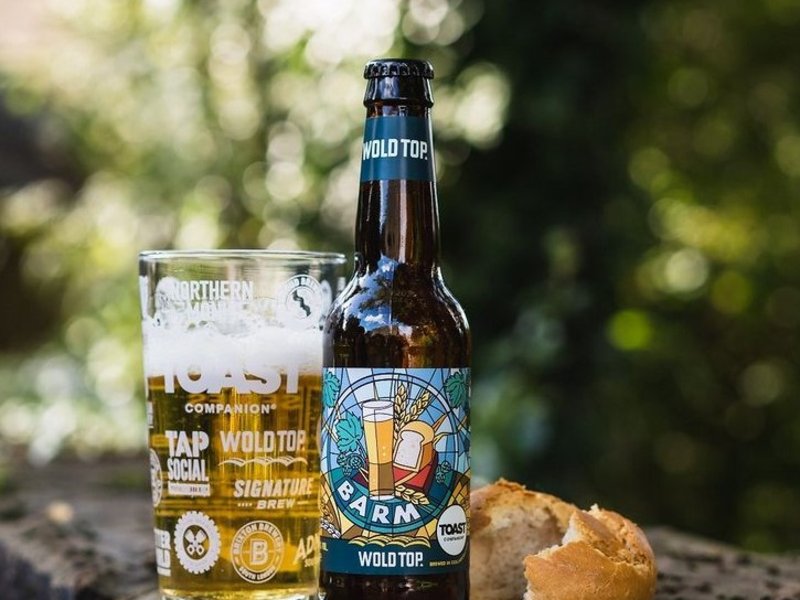 Brewing beer to tackle climate change
Posted by Wold Top Brewery on
Back in April 2021, we were approached by our friends at Toast Ale to discuss being involved in a big collaborative project they were planning to raise awareness and funds for climate change charities off the back of the COP26 conference being held in Glasgow in November. 
As a brewery with sustainability and the environment at our core (and one of Toast's early brewing partners), this idea resonated with us and we jumped at the chance to be involved. 

The basic principles of the project are these:
● Led by Toast Ale, 25 breweries across the UK and Ireland have signed an open letter calling on world leaders to work together to combat the climate and nature emergency
● The breweries have each brewed a beer using surplus bread for the limited-edition Companion Series.
● In partnership with Rainforest Trust UK and Soil Heroes, the Companion Series will raise at least £65,000 for conservation and regenerative agriculture projects
● Proceeds from sales will protect 3.25 million trees in threatened tropical rainforests, and support UK farmers to capture 360t of carbon dioxide by replenishing the health of soils
You can read the letter, and more about the project here: https://bit.ly/WTToastCOP26. 
 
All 26 beers produced for the project (Toast have two) have been put together into a fantastic mixed box, alongside some other treats and snacks and a branded glass, which you can buy online. 
Money from the sale of these boxes goes towards the two charities, Rainforest Trust and Soil Heroes to help fund regeneration projects, plant trees and carbon capture projects. The bread used in all the brews has also been sourced from bakeries which would otherwise have discarded it as surplus waste.  
For any London based Wold Top fans, you can also find our beer, Barm, on tap at the Tate Modern, and Signature Brewery's Tap House over the next week or so, whilst North East beer lovers can sample it at the Head of Steam in Tynemouth from today! 

Our beer, Barm, is a dry-hopped lager that uses 100% British ingredients, including our own, homegrown barley, as well as surplus bread. It's a delicious, light, fruity lager - very refreshing!
---
Share this post
---
---