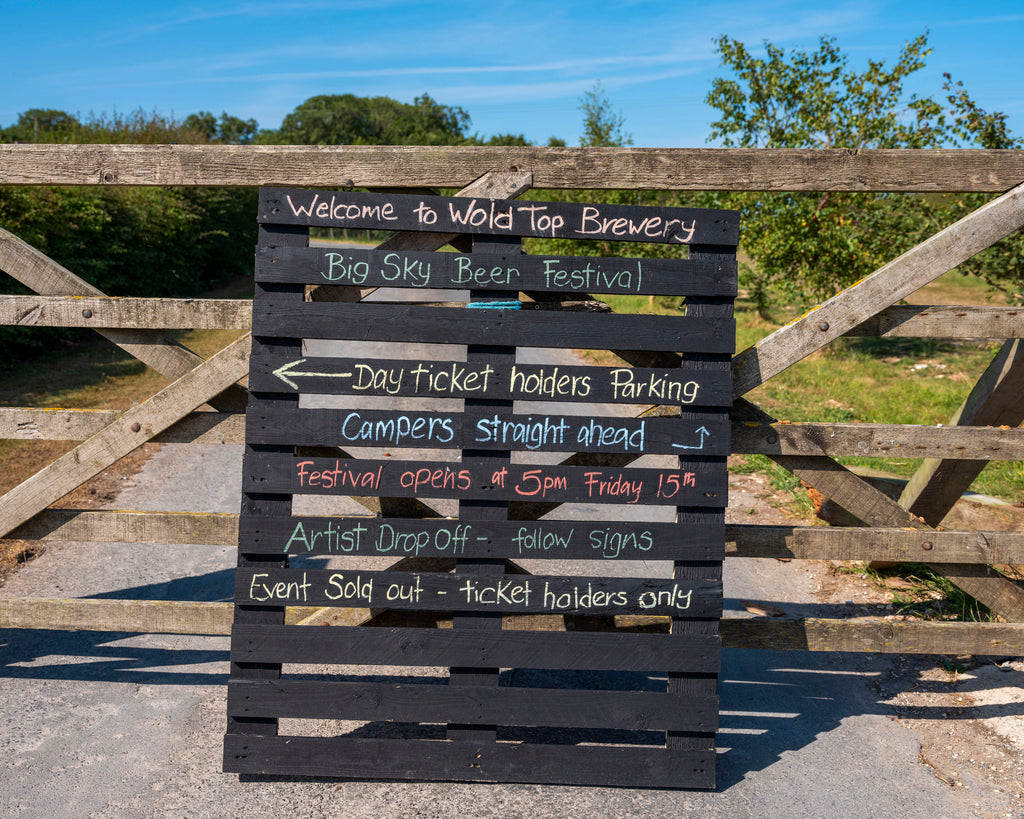 We're Hiring - Events Coordinator
Posted by Kate Balchin on
Due to a vacancy, we're looking for a new Events Manager to join our growing team! 
Please see below for more details and how to apply.
The job in a nutshell
Leading tours, hosting events and planning events. Working alongside team members, coordinating across different departments and managing staff. Some events will be during the week, some over weekends, some in the evenings.   
Typical Activities/Responsibilities
The outward face of Wold Top Brewery:

you'll be the main point-of-contact for suppliers and attendees and will need to manage the relationship as required. 

Organising logistics

: you'll organise stocks, staff rotas and schedules.

IT and record keeping:

you'll need to be able to use spreadsheets and word documents for organisation, record keeping and planning. You will communicate with people via email (and in person) and learn how to set up events online too.  

Teamwork:

you'll work with an existing team member and also alongside external staff members during events etc. You will also work alongside other departments within the brewery. 

Planning and Management:

you'll coordinate and plan events alongside other management. You'll also handle cash and credit card transactions.

Hands on:

you will be required to work in all areas of the events. Bar staffing, set up, clean down, cleaning, decoration etc.
Your Skills and Attitude
Approachable and positive, to customers and the team.

Organised and efficient, able to manage your time and that of others effectively.

Practical and logical, you're good at looking at a challenge, keeping a cool head and finding a solution.

Good understanding of Office programmes (and ideally the Google Drive equivalents). 

Great attention to detail.
Belief that "if it's going to happen, it's down to me."
A passion for beer and Wold Top – understanding our ethos, what we stand for, and to represent and promote that to others. 
Previous experience is appreciated but not essential.

Local geographical knowledge would be useful but is not essential. 

Driving Licence is required as there is no public transport to the Brewery site. 
Hours
32/40 hours per week. Not necessarily over set days/hours. A reasonable amount of flexibility is required and will be accommodated to fit with the hours/events required.
Salary
£22,000 - £23,000 depending on experience and hours. 
To apply please send a CV and Cover Letter to katebalchin@woldtopbrewery.co.uk
For any enquiries, please call 01723 892222 and speak to Kate.
---
Share this post
---
---