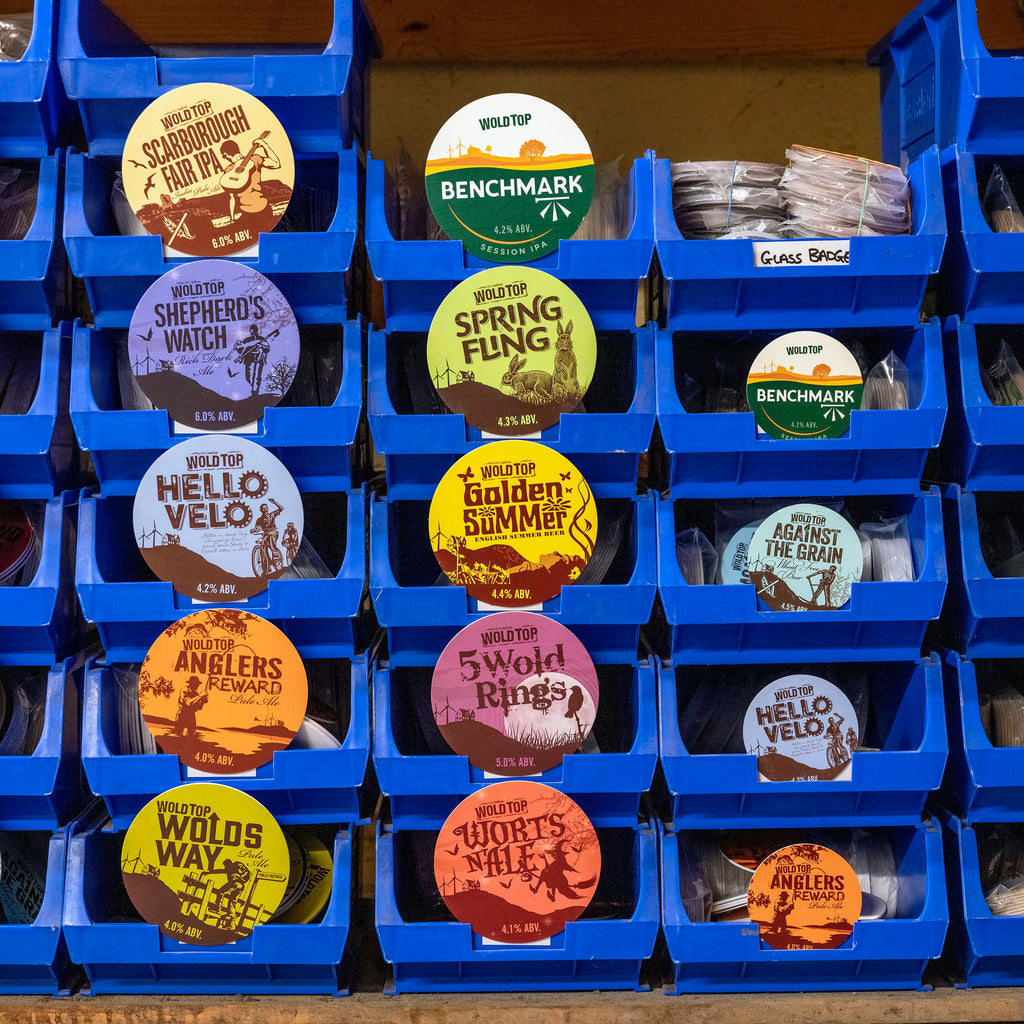 We're hiring - Apprenticeship
Posted by Kate Balchin on
We're on the hunt for the Yorkshire Coasts next top apprentice to come and join our office team! 
We're a friendly bunch and a close knit team. With a great sense of humour and a fondness for cake! 
The job is varied and interesting, no two days are the same, and we'd love the opportunity to help someone grow into a flourishing career. 
Full job description below. Our chosen training providers are Craven College and East Riding College/Scarborough TEC but you can contact us directly too! (Links at the bottom of the page)
Who are we
We are Wold Top Brewery. A small, family run, independent brewery based on the Yorkshire Coast. Founded in 2003 out of the need for farm diversification, we grow our own Barley, have our own water supply and produce our own electricity to make great tasting beers! We've seen great change in the Brewing industry since our inception, and to help expand our customer base and increase in sales we are now looking for someone new to join our office team. 
The job in a nutshell
Help our office run smoothly and efficiently. Answer phone calls and the door. Sort customer collections, book in deliveries, process paperwork and assist the sales and office team wherever needed. We are a hands on team so you may end up packing boxes, helping at events and tours and doing other jobs as required. 
Typical Activities/Responsibilities
The outward face of Wold Top Brewery: you'll be one of  the main point-of-contact for customers and will need to be polite, helpful and able to handle any situation calmly. 
Organising logistics: You'll book in pallets for collections and coordinate hauliers. As well as managing courier collections. 
IT and record keeping: you'll need to be able to use specific CRM/Sales software, answer emails and keep files, records and documents well organised and up to date.   
Teamwork: you'll work within the current office team to maintain customer relationships, process orders and ensure the smooth day to day running of the brewery sales and administration. 
Production planning and stock management: you'll work alongside the office team to ensure stock levels are adhered to and fluctuations in sales volumes are reported to production management so they can alter production as per demand. 
Hands on: when necessary, you'll help out with Brewery events such as Open Weekends, Beer Festivals and Customer tastings as well as making up orders for couriers if required. 
Your Skills and Attitude
Approachable and positive, to customers and the team.

Organised and efficient, able to manage your time and that of others effectively.

Practical and logical, you're good at looking at a challenge, keeping a cool head and finding a solution.

Good understanding of Office programmes (and ideally the Google Drive equivalents). 

Great attention to detail.

Belief that "if it's going to happen, it's down to me."

A passion for beer and Wold Top – understanding our ethos, what we stand for, and to represent and promote that to others. 

Previous office/sales experience is appreciated but not essential.

Local geographical knowledge would be useful but is not essential. 

Driving Licence is required as there is no public transport to the Brewery site. We can work out a transport option if required.
Hours
8.30am until 5pm, Monday to Friday. 40 hours per week.
Salary
£6.50 per hour
https://eastridingcollege.force.com/datacapture/s/advertisement/a0t6900000C6xQh/adv00000058
---
Share this post
---
---