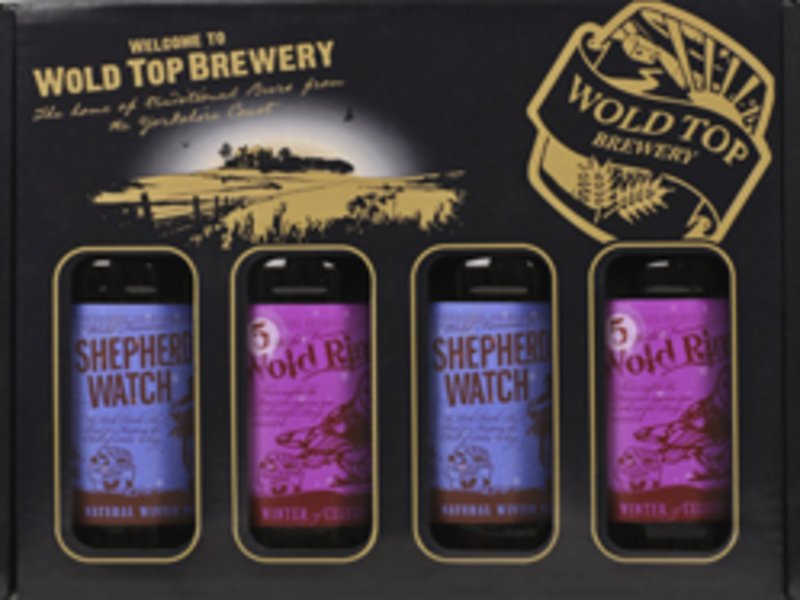 Three in a row as Wold Top Brewery takes top industry award
Posted by Wold Top Brewery on
Glasses are being raised today at an East Yorkshire micro brewery, following its triumph in the Society of Independent Brewers (SIBA) Business Awards this week (14th November).
Just weeks after its success in the Yorkshire Post Taste Awards and the SIBA Great Northern Beer Competition, Wold Newton based Wold Top Brewery has also won the Best Design Concept Award for its contemporary new look labels, pumpclips, gift packs and marketing materials.
Gill Mellor, who is responsible for marketing at the brewery, said: "This is a great result for us. With our creative partner, Carrot Juice, we worked hard on the rebranding and on the nomination for Best Design Concept and it's fantastic to win public recognition from our peers and industry experts. The past year has been a challenging one for everyone involved in brewing and selling beer, but our new contemporary look has great on and off trade presence and has gone a long way to introducing new beer drinkers to the real ale category. This is the first stage of a rebranding exercise that we plan to roll out to our core beers early next year - so keep an eye on the website for details of the exciting new designs! "
Julian Grocock, SIBA chief executive, said: "To succeed, small brewers have to do so much more than just brew great beer: marketing, customer service, pack design and community support are all areas in which they have to become experts, and the winners and runners up today have more than risen to this challenge."
The SIBA Brewing Business Awards, now in their sixth year, celebrate the business development skills and entrepreneurial flair of SIBA's 500+ members. At the Awards presentation, brewers from across the country were recognised for their achievements in number of categories including customer service, sustainability, e-business and design of bottle labels and pumpclips. For more details, visit http://siba.co.uk/businessawards/
---
Share this post
---
---