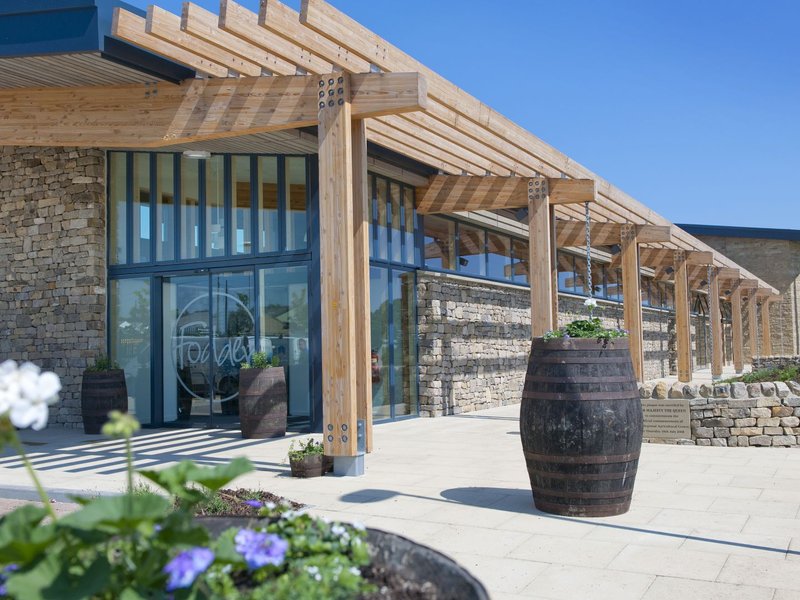 The Bangers and Beer Event at Fodder in Harrogate
Posted by Wold Top Brewery on
As one of our long standing retailers, Fodder is an award winning farm shop and café based in Harrogate and on Thursday 12th May it played host to a fabulous 'Bangers and Beer' event for the second year running.
The 'Bangers and Beer' event was a great opportunity for Yorkshire-based businesses to connect with retail customers in a friendly, relaxed environment where people sampled some best-selling Yorkshire beers and enjoyed a delicious sausage and mash supper freshly prepared by Fodder.
Vicky Skinn, a member of our sales team who has worked for us since we started in 2003, was on hand to showcase our growing range of beer to the 60 people attending the event. The stand attracted a lot of people, many wanting to sample our Gluten Free beers Against the Grain, Marmalade Porter and Scarborough Fair IPA and others wanting to try a beer they hadn't tried before.
Fodder currently stock the following 
Against The Grain (a very popular gluten free choice)
Marmalade Porter (gluten free)
Scarborough Fair (gluten free)
Wold Gold
Golden Summer Ale
Wold Top Bitter
Angler's Reward
With the good weather we'd had in the run up to the event, there was a lot of interest in the fruity Golden Summer Ale which complemented the hearty bangers and mash meal well.
Getting into conversation with guests, Vicky was discussing how our success in Yorkshire has led to some international Wold Top fans too – most notably in Italy where we export regularly. Not only that, many learnt that the IPA beers, which stands for India Pale Ale, are very popular in the UK at the moment and this is a rising favourite amongst Fodder fans.
Jane Thornber, General Manager at Fodder, commented on the evening's event and the longstanding relationship with Wold Top:
"We were really pleased that this year's Banger and Beer Event was again a sell out and most importantly the customers all enjoyed it. It is great to work with Yorkshire suppliers such as Wold Top to build a long term relationship. Their Against the Grain beer goes down very well as it tastes great and is suitable for coeliacs."
---
Share this post
---
---