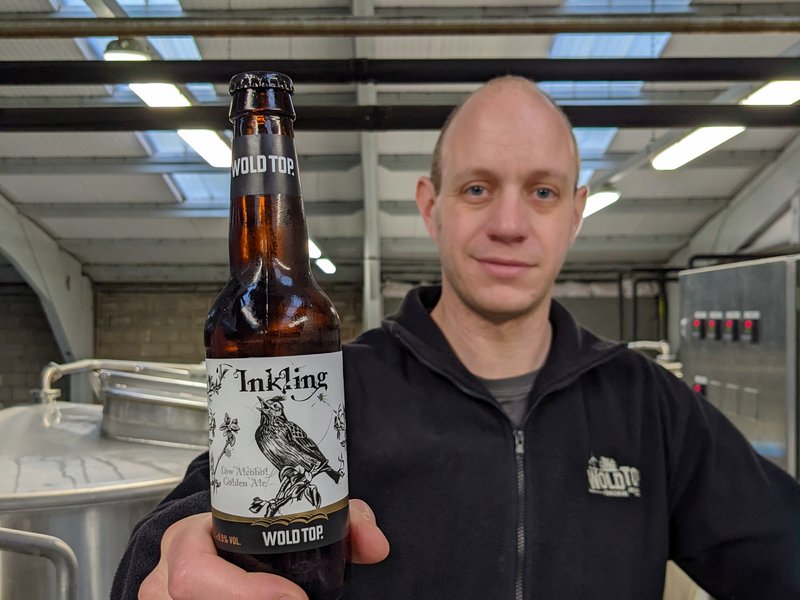 Introducing Inkling - our second low alcohol beer
Posted by Wold Top Brewery on
We're very pleased to announce that we have brewed a second low alcohol beer as a result of the great feedback that we received about our first low alcohol beer, Intuition.
Inkling (<0.5% vol.) is a light, golden ale with a zesty kick that we have brewed in response to growing consumer demand for no and low alcohol drinks to be enjoyed at home.
Brewery manager Alex Balchin said: "Buoyed by the success of our first low alcohol beer, Intuition, we're excited to launch Inkling.
"It's a very refreshing drink with hints of oranges and lemons and a mellow honey sweetness that contrasts beautifully with the sharper grapefruit notes. It's free of artificial additives and makes a great, natural alternative to low calorie carbonated soft drinks. We have an inkling that you'll enjoy it too."
Inkling is available in bottles from the brewery shop, online and from selected independent retailers throughout Yorkshire. It costs £1.26 for a 330ml bottle. It's gluten free and is also suitable for vegans.
We'd love to hear what you think about it. You can comment on our social channels or email us at enquiries@woldtopbrewery.co.uk.
Cheers!
---
Share this post
---
---