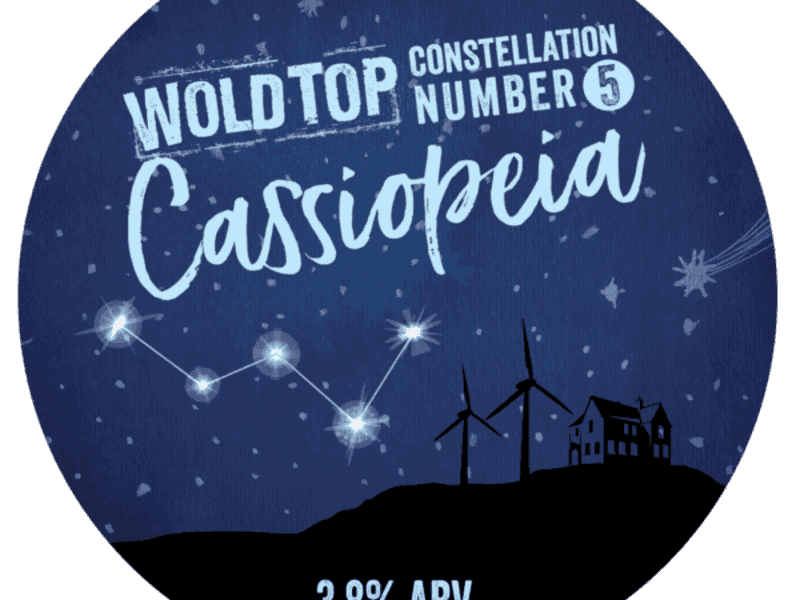 Check out our new five-star beer from the Constellation Series
Posted by Wold Top Brewery on
For those of you who have enjoyed the cask beers that we have brewed for the Constellation Series so far, you may like to know that the fifth in the series of six is available in pubs and restaurants throughout Yorkshire now.
Cassiopeia, 3.8% ABV, is brewed from lager, wheat and cara malts and cascade hops that are characterised by grapefruit and floral aromas.
Talking about the new beer, our brewery manager, Alex said: "Cassiopeia is full of flavour despite having a lower ABV, which makes it an ideal thirst quencher.
"Because it's a single-hop beer, extracting the desired flavour, bitterness and aroma from just one variety presented a challenge, but we're delighted with the result."
Cassiopeia is named after a constellation that is familiar to many of us as the 'w' or 'm' star formation in the sky.
---
Share this post
---
---