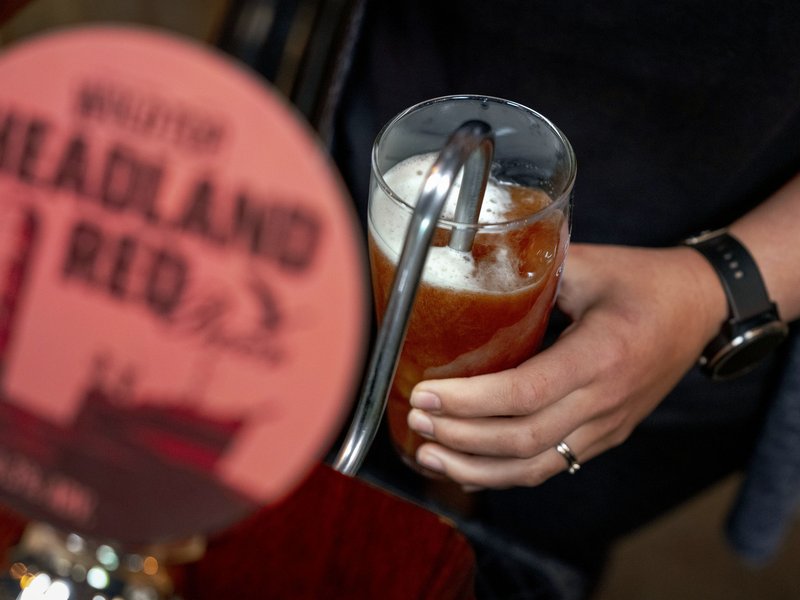 Celebrating 50 years of CAMRA
Posted by Wold Top Brewery on
This year marks the 50th anniversary of the real ale organisation 'CAMRA' (Campaign for Real Ale). 

Founded in 1971 by four real ale enthusiasts who wanted to highlight the monopoly (at that time) held over the UK beer markets by large breweries/corporations and to campaign for more market freedom and routes to market for smaller businesses. 

Over the last 50 years, CAMRA has worked hard on behalf of all UK breweries to reintroduce and repopularise the concept of 'Real Ale' and what this brings to the UK beer industry. The promotion and support of pubs and bars as part of our national heritage has been a key factor too. 

They've also campaigned for better support and representation of the brewing industry from the government. 
Locally to us here at Wold Top, we have support from three CAMRA branches: Scarborough, Hull and York and can't wait until restrictions are eased and we can start supporting our local pubs again with cask beer. 
Real ale is a concept which many people are not familiar with, so with that in mind, here is a brief explanation of what real ale means in a Wold Top sense. 

Real ale or cask-conditioned beer is where we started. As defined by CAMRA "A draught "real ale", or "cask ale" as it is known nowadays, is a living product, containing brewers' yeast that continues to ferment (or condition) the beer in its cask as it lies in the pub cellar."
For us, this means that when we send casks out to a pub or bar, this container holds beer that still has an element of live yeast within it, and will, therefore, continue to ferment, mature and condition within the cask until opened by the publican. 
This beer is what you will find served through a handpull, rather than a font/beer tower. 
A font is used to serve 'kegged' beer, which has been filtered, carbonated and is served by using CO2 or nitrogen to pressurise the container and dispense beer via this method. 
 
Over the years since CAMRA has been promoting real ale, the UK brewing industry has exploded with new breweries, new innovations and increased diverse demand from consumers for different styles of beer, served in a wide range of packaging. 
This means that as a brewery, we've had to constantly evolve our range and offering. As such, in addition to cask ale, we now offer beer in bottles, keg, polypin and mini cask.
So whilst we may not fit CAMRA values with some of these methods of beer dispense, cask-conditioned beer is something that we still passionately believe in and we can't wait to get back out there with some in our pubs soon! 
---
Share this post
---
---