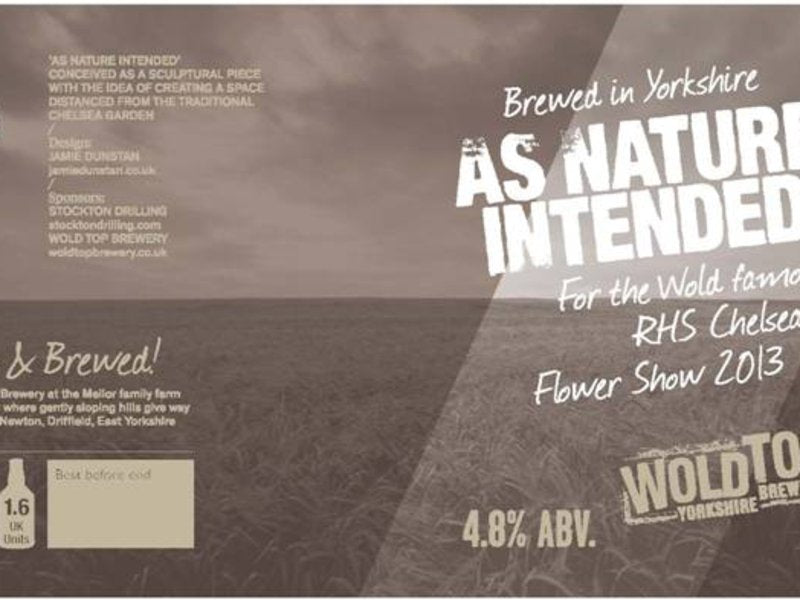 As Nature Intended' Chelsea Flower Show beer
Posted by Wold Top Brewery on
Check this out! A sneak preview of the label for the beer that we're brewing for Jamie Dunstan's 'As Nature Intended' show garden at the Chelsea Flower Show next week - can't wait! See the tasting notes below, too!
As Nature Intended 4.8% ABV.
This barley coloured beer takes its cues from nature and is a soft, easy drinking beer with a fruity flavour and a hint of spice. It is brewed on the farm using Yorkshire Wolds grown barley, Goldings and Styrian Goldings hops and pure, chalk filtered water. Best served chilled and enjoyed outdoors.
If you're visiting Chelsea, please drop by and say hello - we're on the Main Avenue
---
Share this post
---
---