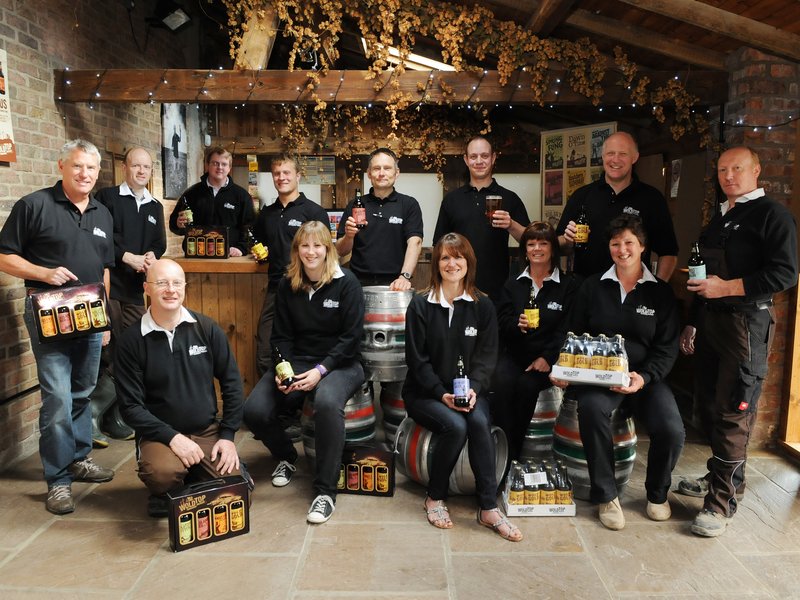 Yorkshire coast microbrewery creates employment
Posted by Wold Top Brewery on
Buoyant sales at a Yorkshire coast microbrewery have prompted a recruitment drive.
Wold Newton based Wold Top Brewery have taken on four new members of staff to take the total head count to 14.
All local to the brewery, Dan Walling has been employed as a delivery driver and general brewery worker and Gil Robinson has been recruited as a part time delivery driver. Anne Duerden is the Events Manager for new business Muddy Souls Events and a credit controller for the brewery whilst Anna Cowton has been taken on as a general brewery worker and gardener to keep the Muddy Souls Events venue at its best.
Of the appointments, brewery owner Gill Mellor said; "It's thanks to the support that we have from local people and businesses that we have been able to expand the team. It's an exciting time to join the business as we celebrate our tenth anniversary this year and we're looking forward to growing the business further with the new team members."
---
Share this post
---
---