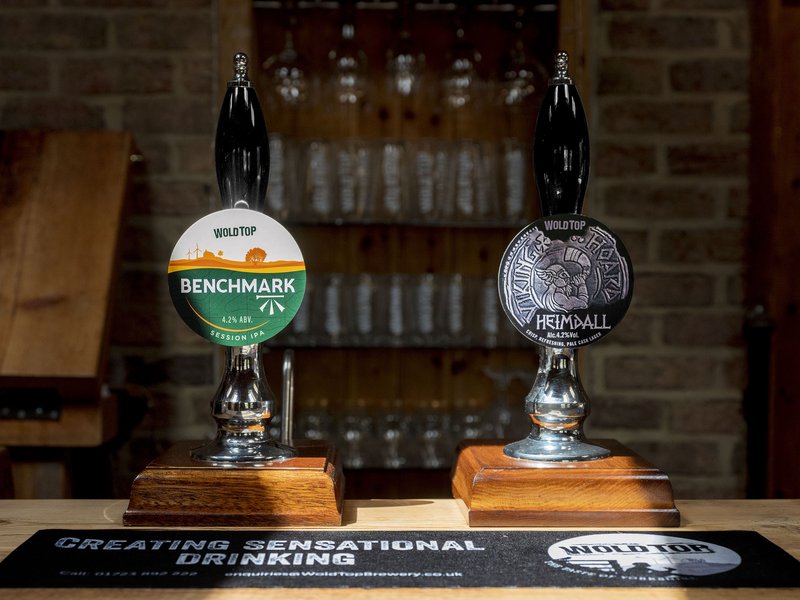 We're Hiring! Office/Sales Assistant.
Posted by Wold Top Brewery on
Job Opportunity: Office & Sales Assistant
Start Date: Immediate/July/August 2021 
Who are we
We are Wold Top Brewery. A small, family run, independent brewery based on the Yorkshire Coast. Founded in 2003 out of the need for farm diversification, we grow our own Barley, have our own water supply and produce our own electricity to make great tasting beers! We've seen great change in the Brewing industry since our inception, and to help expand our customer base and increase in sales we are now looking for someone new to join our office team. 
The job in a nutshell
Sales calls to existing customers. Receive and process sales, plan delivery routes and work alongside existing office employees to achieve and maintain sales growth. Working also alongside our on-the-road brand ambassador following up leads and confirming sales. 
Typical Activities/Responsibilities
The outward face of Wold Top Brewery: you'll be the main point-of-contact for customers and will need to manage the relationship from before the order is placed, to after it's been delivered, and then repeated. (This could be in person, via email or over the phone). 
Organising logistics: you'll route deliveries, schedule collections, and coordinate with customers and delivery services. 
IT and record keeping: you'll need to be able to use specific CRM/Sales software, answer emails and keep files, records and documents well organised and up to date.   
Teamwork: you'll work within the current sales team to maintain customer relationships, create new sales leads, process orders and ensure the smooth day to day running of the brewery sales. 
Production planning and stock management: you'll work alongside the office team to ensure stock levels are adhered to and fluctuations in sales volumes are reported to production management so they can alter production as per demand. 
Hands on: when necessary, you'll help out with Brewery events such as Open Weekends, Beer Festivals and Customer tastings as well as making up orders for couriers if required. 
Your Skills and Attitude
Approachable and positive, to customers and the team.
Organised and efficient, able to manage your time and that of others effectively.
Practical and logical, you're good at looking at a challenge, keeping a cool head and finding a solution.
Good understanding of Office programmes (and ideally the Google Drive equivalents). 
Great attention to detail.
Belief that "if it's going to happen, it's down to me."
A passion for beer and Wold Top – understanding our ethos, what we stand for, and to represent and promote that to others. 
Previous office/sales experience is appreciated but not essential.
Local geographical knowledge would be useful but is not essential. 
Driving Licence is required as there is no public transport to the Brewery site. 
Hours
8.30am until 5pm, Monday to Friday. 40 hours per week.
Salary
Circa £19,500 per annum. 

To apply please send a CV and Cover Letter to katebalchin@woldtopbrewery.co.uk    
Email to:  katebalchin@woldtopbrewery.co.uk
Or post to: Wold Top Brewery, Hunmanby Grange, Wold Newton, Driffield, YO25 3HS.
---
Share this post
---
---