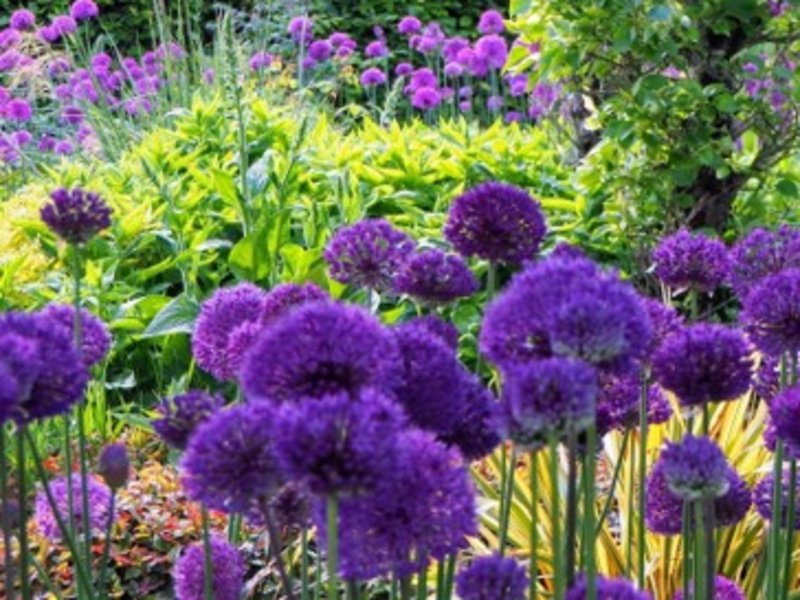 Welcome to our virtual garden tour
Posted by Wold Top Brewery on
This weekend should have been the 26th consecutive year that we have opened the brewery garden for the National Garden Scheme charities. Whilst this isn't possible this year, the garden's looking so beautiful that we'd like to take you on a virtual tour, both with images and drone footage.
At the moment the alliums are looking spectacular, splashes of purple all through the garden creating little pockets of colour everywhere you go.
Each year we wait anxiously to see whether visitors will get to see the Laburnum tunnel in all its flowering glory. Some years the timing is spot on, sometimes it's either too early or too late!
The Tree Peonies by the pond are also looking good - although the wind last weekend didn't help! They are a tad battered now but still magnificent!
The delicate, fluted edges of the irises are slowly unfurling and revealing delicate bursts of colours in the borders around the main lawn.
The newest addition to the garden is 'Barney' the Barn Owl. Carved from a tree that was felled last year. He sits now on his stump, watching over the children's play area with regal majesty!
And in amongst the wildflowers and grasses are our 'running hares' a nod to the ones we see running across the fields every day!
We're really sad not to be able to see anyone this year, hopefully we will be able to open our doors again soon….don't worry, we'll have a pint waiting for you on the bar!
Meanwhile, we hope that you enjoy this drone footage of the garden.
Cheers!
PS If you'd like a regular insight into life at the brewery and on the farm, sign up to our newsletter here and receive a 10% discount off your next online order.
---
Share this post
---
---