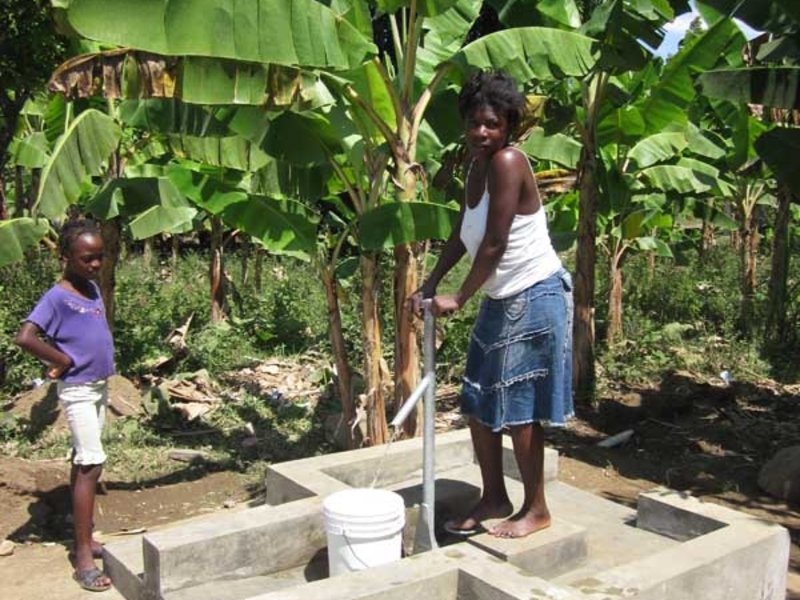 Scarborough charity steps up charity drive for cholera stricken Haiti
Posted by Wold Top Brewery on
A Scarborough based charity has stepped up its fundraising drive following news from Haiti that the incidence of cholera has increased dramatically following recent flooding.
SASH (Sustainable Aid Supporting Haiti) founders Will Brown and Melanie Coull have reported that over the last three weeks the number of cholera cases has spiked to 241, the largest number of cases since the epidemic began in October 2010 and that most of the cases are in areas where the river has flooded and inundated latrines, open wells and peoples' homes.
Commenting on the latest spike from SASH's base in the Leogane area Will Brown said; "At this time the cholera treatment centres are at capacity but are coping and the mortality rate remains 0.98% which is better than we'd hoped. All of our hygiene communications are focusing on educating people about how to protect themselves from contracting cholera but we're still facing problems with people thinking that the water is safe to drink if it looks clean, but in fact no water is currently safe to drink without boiling or adding aquatabs."
Melanie Coull continues; "This is very disturbing news and once again highlights the need for ever more wells. Please support SASH by buying a ticket for the Summer Spectacular at Hunmanby Grange or by making a donation to SASH through the website www.sashaiti.org or send donations to SASH Glebe House, Front St, Wold Newton, YO253YQ
The Summer Spectacular evening takes place on 12th July and features entrance to the Hunmanby Grange gardens, a Haitian style supper, live music and a grand firework display. Tickets for the event cost £40 and are available by calling Rebecca Martin on 01723 581236. Dress code for the evening is loud, warm and bright!
---
Share this post
---
---