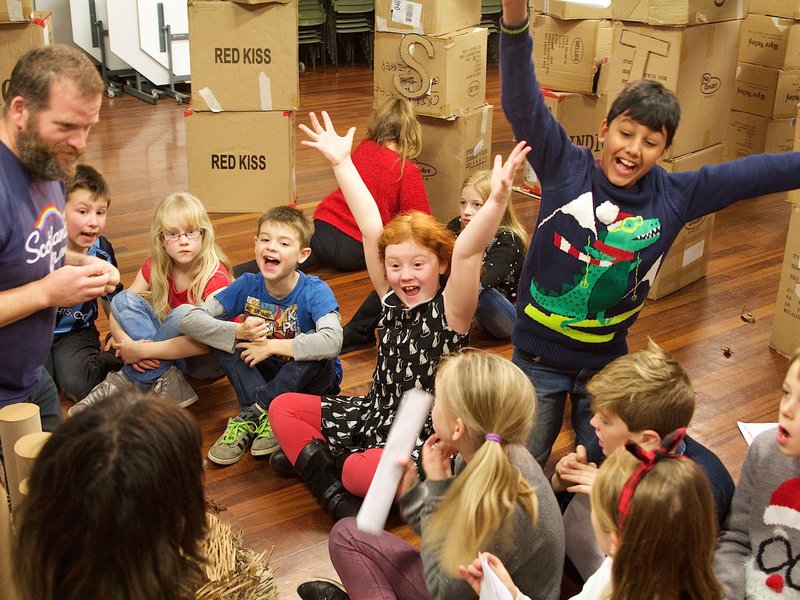 Kids Get Creative For Coastival
Posted by Wold Top Brewery on
Pupils from a Scarborough primary school have been playing their part in preparations for one of the spectacular attractions of the next Coastival arts festival.

'A Light to Guide' will be a lit story trail through the Scarborough Spa gardens and South Cliff and a glittering part of Coastival when it is held in February. 

To prepare the story, Yorkshire-based arts organisation Responsible Fishing UK has been working with children from East Ayton Primary School.

They held workshops during which children from years five and six were encouraged to let their imaginations run wild to create the story.

The story will be transformed into an eco-friendly installation with each sentence illuminated, guiding visitors on an evening adventure.

Coastival is being organised by Scarborough-based arts organisation Create and is sponsored by Wold Top Brewery. 

Director Wendy Holroyd said: "Inspired by the children's own tales of their Scarborough, the new story will be influenced by their time at East Ayton and lead people on a journey through the woods, always with the sound of the sea in the background.

"We think the children had a fantastic time, transported to a cardboard forest where they were encouraged to create an exciting story to become the centrepiece for the Responsible Fishing commission."

The commission is one of four specially chosen to add something new to Coastival, which will run from 12th to 14th February. 'Wet Sounds Scarborough' will see the audience dive into Scarborough Indoor Swimming Pool to enjoy music, sounds and images under and above the surface.

'The Prison Project' will transform the disused prison off Dean Road, into Scarborough's own Tate Modern, showcasing art work inspired by the prison.

 'The Many Faces of Scarborough' will be an art installation, with three large translucent heads giving participants the chance to see their own face animated, fully lip-synced, telling stories, recounting legends, and singing short songs about life in Scarborough.

The full line-up for the festival has been announced and it will feature live music, theatre, drama, fine art and installations plus activities for children and young people.

More than 100 events, shows and attractions – the majority of them free – will be staged in and around Scarborough.

Copies of the programme are available from Woodend, Scarborough Spa, The Stephen Joseph Theatre and other outlets.

Tickets for all the concerts are on sale now via the Spa box office and Coastival website at www.coastival.com As well as individual tickets, two special ticket offers are available, one covering the whole weekend's music, the other for the Saturday only.
 
---
Share this post
---
---