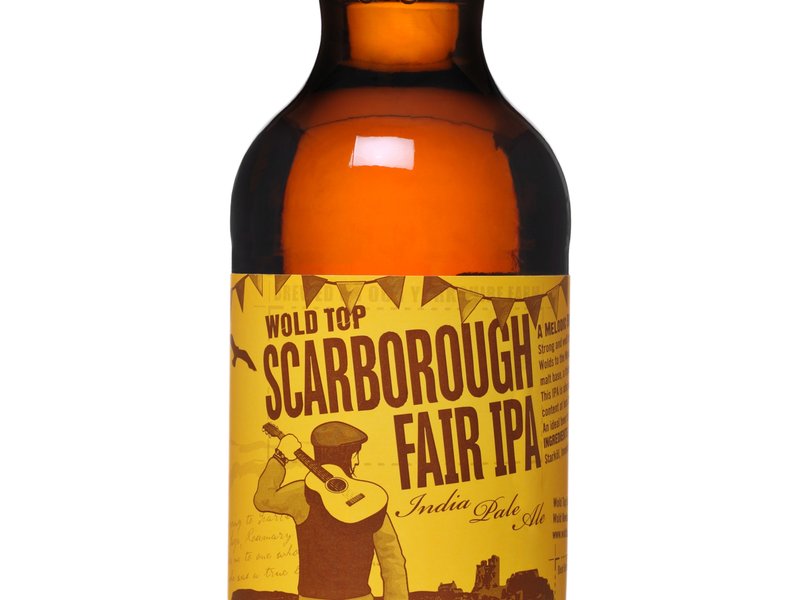 Iconic IPA first for Yorkshire Wolds brewery
Posted by Wold Top Brewery on
Yorkshire Wolds microbrewery Wold Top Brewery has launched the first IPA (India Pale Ale) in its eight year history.
Scarborough Fair IPA (6% ABV) is a strong golden ale that is triple hopped with Progress, Cascade and Willamette hops and enjoys a malty sweetness that comes from a locally grown pale malt mix.
Of the decision to launch this traditional beer, Brewery owner Tom Mellor said; "This iconic brew is becoming increasingly popular and was missing from our range, so we decided to trade on Scarborough's maritime heritage and brew an IPA called Scarborough Fair."
Tom explained how the name IPA was derived; "IPA was developed in the 1700's as a solution to the problem of how to send beer to the troops and British citizens living in India who needed access to "Good British Ale". The high level of hopping and alcohol in the beer protected it from the extremes of temperature and motion on the long sea voyage. The new IPA style found favour in England in the 1800's and its pleasant hoppy aroma and flavour combined with a malty sweetness is now enjoying a resurgence in popularity."
Scarborough Fair IPA joins the range of Wold Top Brewery's traditional bitters, blonde beers, pale ales and gluten free beers that are available through the website www.woldtopbrewery.co.uk and through selected stockists nationwide. Please call the brewery on 01723 892222 for more information.
---
Share this post
---
---