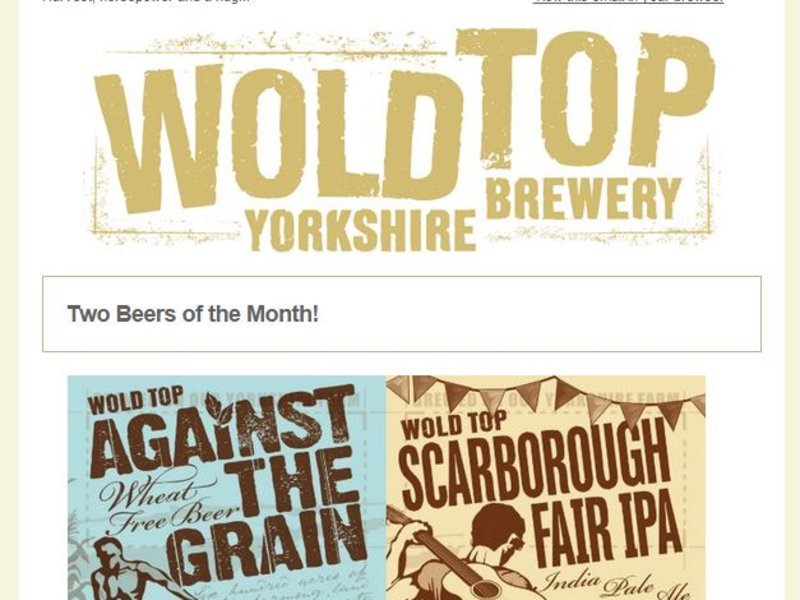 Harvest and horses - take a look at our latest newsletter
Posted by Wold Top Brewery on
Brace yourselves for a Wold Top first! We have not one, but two fabulous beers of the month for September. You can take your pick from Wold Top Against the Grain and Scarborough Fair IPA.
Scarborough Fair is strong  and well hopped for the voyage sending IPA from the Wolds to the World. Interestingly brewed with a pale Wold grown malt base, a  triple hop blend and Maize for the head retention
Wold Top Against the Grain is made from lager malt, maize, hops and yeast and is a premium, full-flavoured bitter beer with a good creamy head, refreshing bitterness and citrus aftertaste.
Click on the link to read the rest of the newsletter.
---
Share this post
---
---