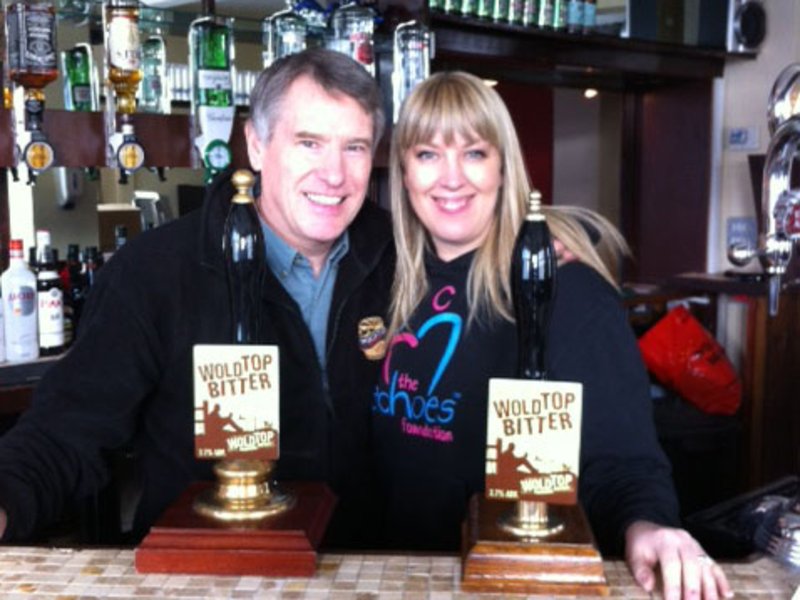 Generous brewery helps Echoes Foundation
Posted by Wold Top Brewery on
An East Yorkshire micro brewery has helped a Hull charity to realise its dream of becoming self sufficient.
Wold Newton based Wold Top Brewery donated free opening stock and a £100 cheque towards the licence to celebrate the re-opening of the Wassand Arms by the Echoes Foundation that raises valuable funds for Hull and East Yorkshire children with special and additional needs.
Commenting on the generous donation, charity founder Claire Stockton said; "Thanks to businesses like Wold Top Brewery and Sue Perkins, who owns the Wassand Arms, we have been able to reopen this magnificent pub and hope to provide a sustainable income for the Echoes Foundation charity whilst providing a family friendly pub venue."
The Echoes Foundation was established in 2008 by Claire when her son Finley was born with a born with a genetic brain condition and Claire experienced the need for additional services. Claire continued; "When I found out that Finley was poorly I firstly wanted to speak to other parents who knew what I was going through and secondly I wanted to know what was wrong with my son, so I set up the Echoes Foundation". By 2009 the charity had been so successful that it was able to offer practical and emotional support, a sensory room, an alternative therapy room, parental support room and a parent resource room for 84 local families.
Claire's dream that the charity would eventually be self sustaining became closer to reality when she gave a talk at Beverley Tickton Grange and local entrepreneur Sue Perkins was in the audience. Owner of pubs including the Olde White Hart and the Whittington and Cat, Sue also owned the Wassand Arms where the bar had been empty for several years. Inspired by Claire's vision, Sue saw the opportunity to help the charity whilst breathing new life into the Hessle Road pub and offered it free of charge to the Echoes Foundation.
Claire, together with the Echoes Foundation's team of volunteers and local businesses who generously donated time and materials to the project, worked tirelessly to get the Wassand Arms ready for the press launch on 8th March that was presided over by patron of the charity, the Rt. Hon. Alan Johnson MP.
---
Share this post
---
---