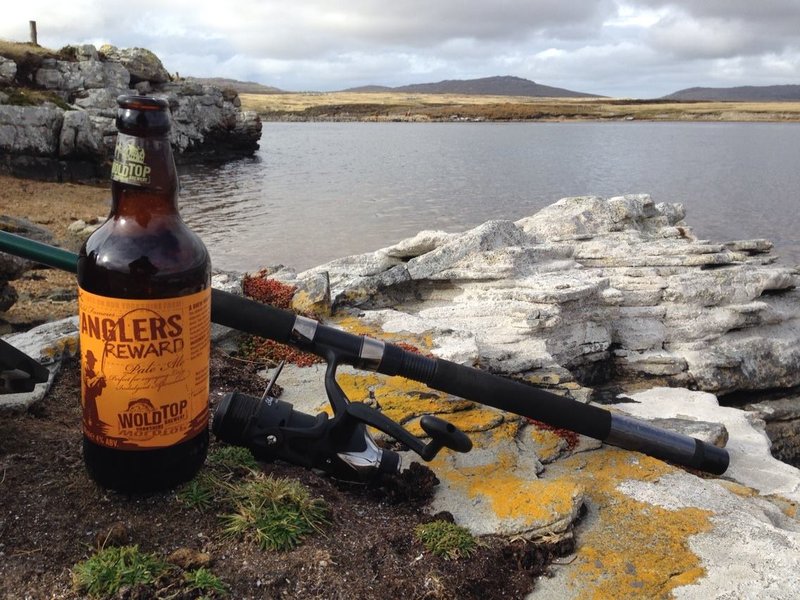 Falklands fishing trip with Callum Pilkington
Posted by Wold Top Brewery on
We love feedback like this - thanks very much, Callum and friends...
Hi,
My name is Callum Pilkington, a 27 year old Yorkshireman who's found himself working along side the British Armed Forces in the Falkland Islands.
A group of lads and I decided to go fishing for sea trout and grey mullet in one of the inlets down here in the Falklands, we stopped off in the only super market on the whole Island and I came across the Wold Top selection. As we had a whole days fishing ahead, the Angler's Reward seemed a very apt option to go for.
We spent all day and into the night fishing, once we had three nice 4 or 5lb sea trout and the sun was setting, we decided to crack open the bottles of Angler's Reward by the fire whilst we cooked our freshly caught trout.
The trout was great and the beer was a fantastic compliment.
Please see (attached) a picture I took next to the inlet we were fishing on.
Many thanks,
Callum
---
Share this post
---
---