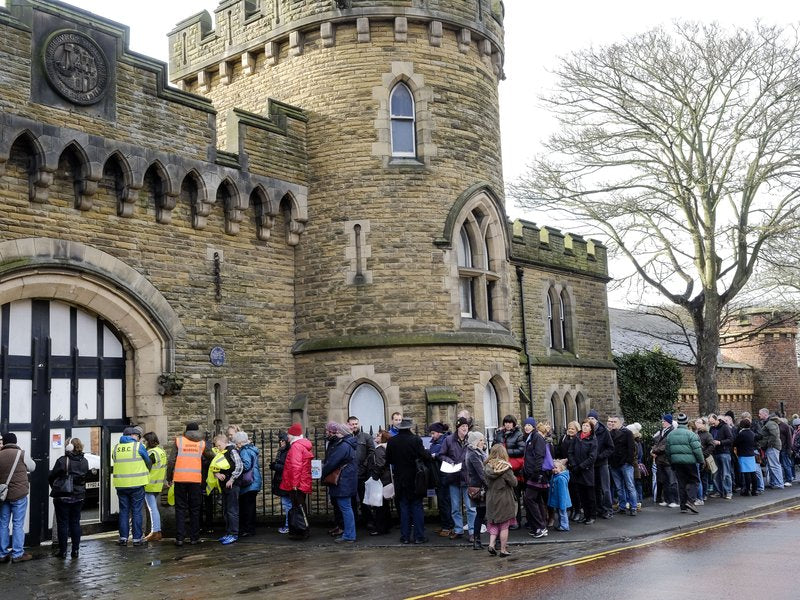 Congratulations to the Coastival team!
Posted by Wold Top Brewery on
Earlier in the year, we supported the Coastival Festival by brewing a bespoke ale and we're delighted to report that the event was a roaring success. Here's a press release that organiser Wendy Holroyd has issued:
Coastival weekend provides town boost
Thousands came for festival
Thousands flocked to this year's Coastival arts event bringing an out-of-season financial boost to Scarborough, new figures reveal.
An analysis of February's three-day arts festival shows a total of 6,230 people at the festival events over the weekend.
Estimates suggest this brought a direct economic boost of £426,781 into Scarborough. The continuing effect of that money spent through the economy – known as the induced economic impact – is estimated at around £650,549 for the Scarborough local economy.
And those visitors liked what they saw with 89% of people surveyed giving Coastival eight or more out of 10.
Coastival saw more than 100 events (92 of them free) in 37 venues over three days in February. In total there were 18,691 attendances at events. And the audiences were pretty much split between home and away, with 52% local and 48% from away, with the rest of Yorkshire and the north of England accounting for the bulk of visitors but some coming from London, the south, Wales and Scotland.
Coastival director Wendy Holroyd said "These figures bear out what we felt, that this year's Coastival was a tremendous success and we are absolutely thrilled with them.
"We are particularly pleased that a significant number – some 5% or 300 people - never traditionally go to arts festivals like this and that is really gratifying.
"The feedback, comments and ratings that people gave this year's festival were also brilliant and all in all, it was a great three days."
Amongst the highlights, the opening parade featuring Ireland-based Spraoi staging 'Polar Quest' along the South Bay attracted some 2,000 people.
Children's events at Rollercoastival attracted 1,321 attendances from youngsters aged from just one to 12.
'The Prison Project' which saw the disused prison off Dean Road showcasing art work inspired by the prison environment, was also extremely popular, attracting 1,400 attendances.
Other big draws included Animated Objects Theatre Company staging the Song of Leviathan, featuring a host of giant puppets, live music and a beach procession, which attracted over 1,400 attendances during the weekend.
Also popular were The Den at Farrer's Bar, Backseat Mafia and a mix of live music, DJs and VJs at The Engine Room in the Spa Sun Court Suite, each of which attracted around 1,000 attendances.
---
Share this post
---
---